10 years anniversary illustration
Illustration for the 10th anniversary with my wife.
This year marks 10 years since I met my wife. 4 years of which we are in the barge. And as a gift for her, I decided to capture the highlights of our travels in the illustrations and print on a canvas the size of 100x80 cm.
Over the years, we visited an amazing Holland, engaged in surfing in Bali, riding a scooter in an unknown direction in different countries, see the white beaches that can only dream, fed crazy seagulls in the port of Barcelona, snowboarding in the grand mountains Krasnaya Polyana (Sochi, Russia) and many other places that do not fit in the picture.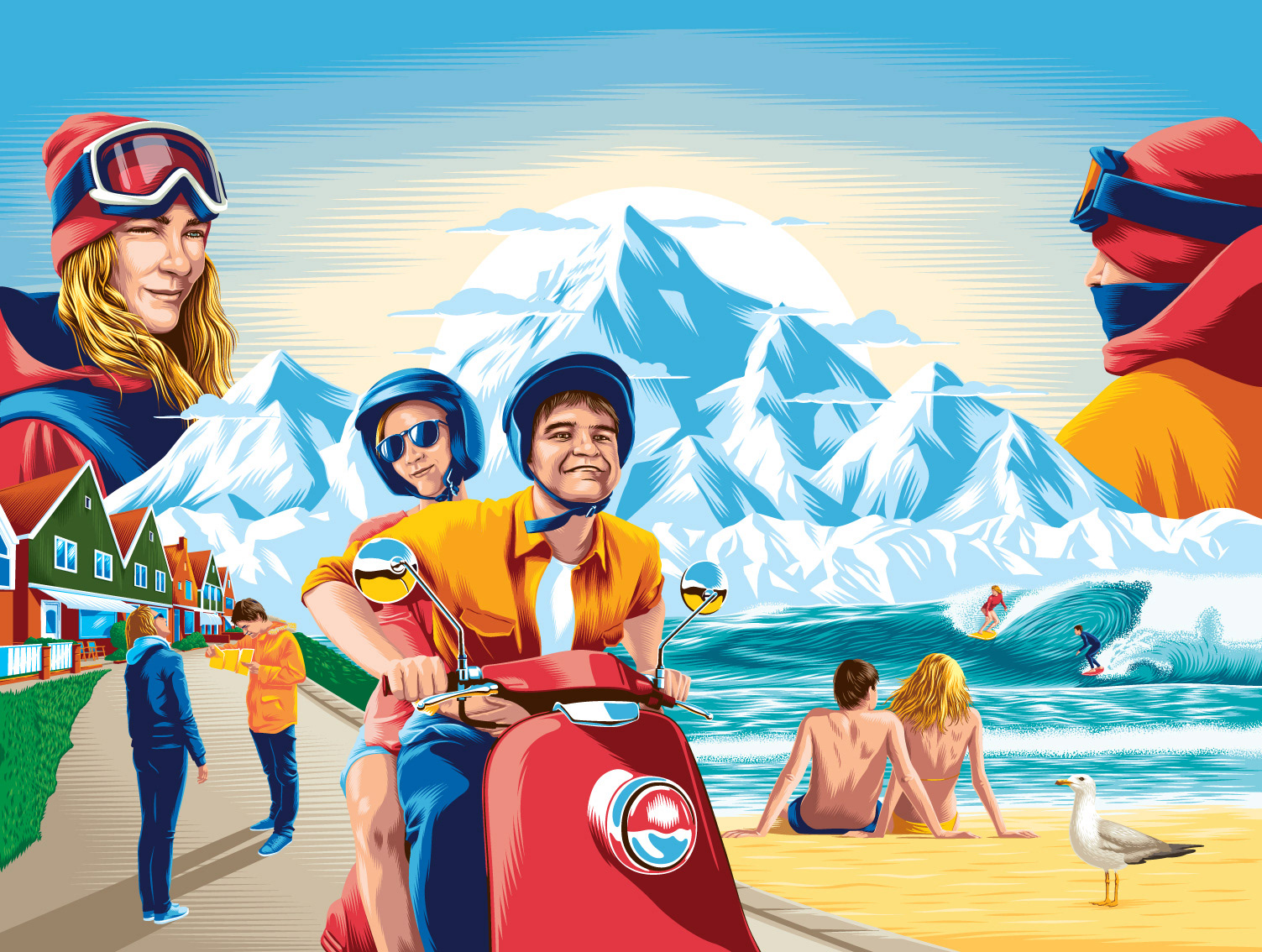 Process of creating illustration
Since not all of our pictures were good, I used pictures from the web as a basis. My main goal was to create an image of those moments and feelings that we experienced traveling.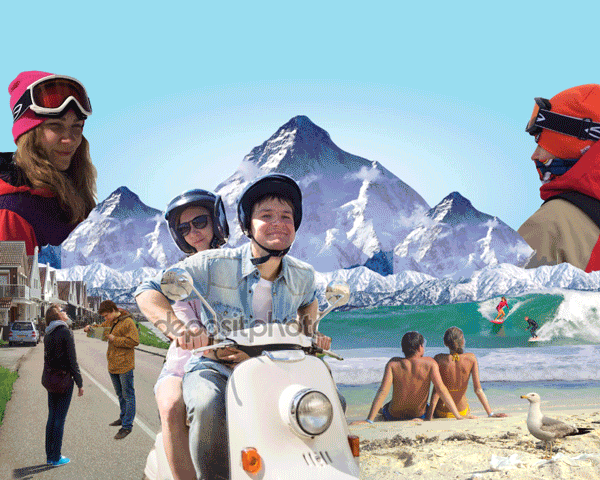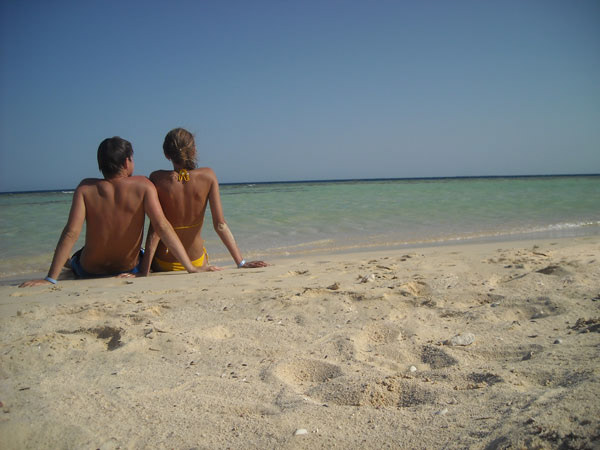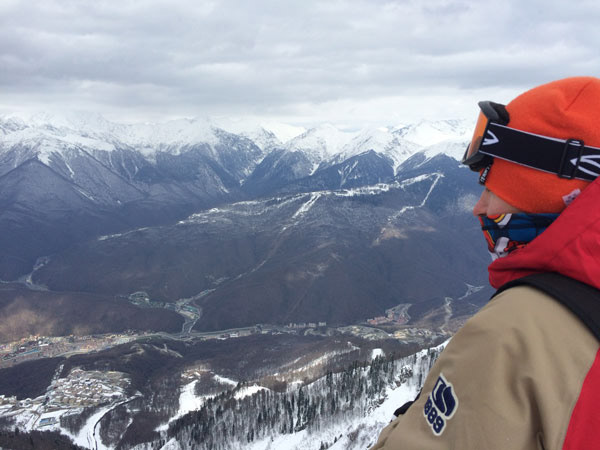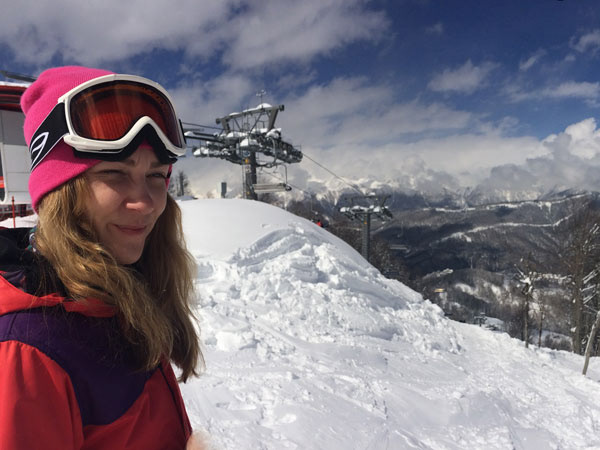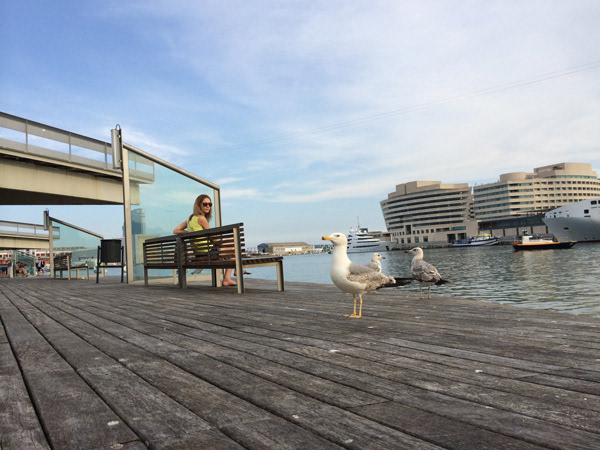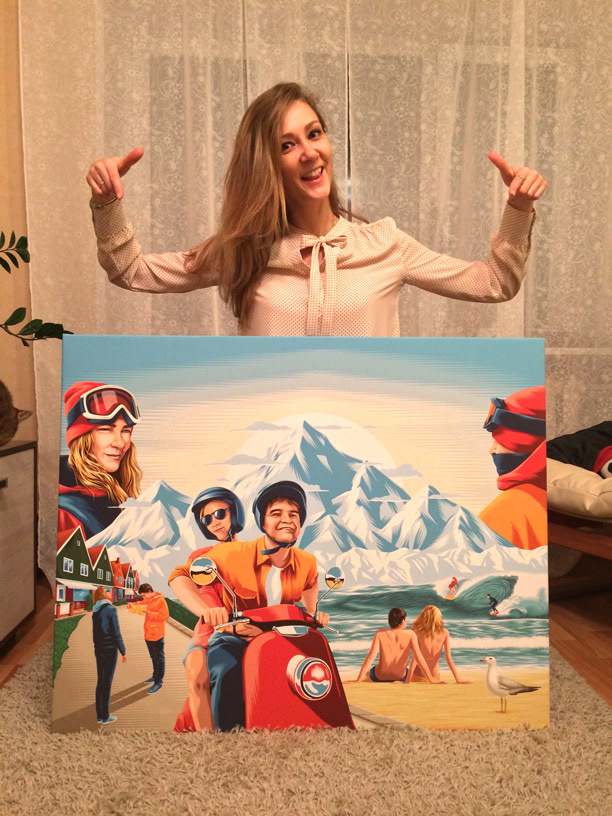 Canvas on the wall (with my old ugly illustrations).